Social Media Consulting & Content for Coolhaus
A little bit of science and a little bit of art, mixed with a bunch of chocolate chips, are perfect ingredients for some awesome ice cream.
Coolhaus Awesome Ice Cream is a unique, women owned ice cream brand in Los Angeles, CA. With an eclectic style and a "cool" personality, the brand was looking to beat the social game and acquire custom content that directly highlighted their key differences while speaking to their millennial clientele. Hart & Highland worked with Coolhaus to build out their social foundation and strategy, then to identify engaging yet goal-oriented content and posting tactics that fit with their brand voice and creative.
Social Media Consulting on: Instagram, Pinterest, Facebook, and Twitter

Full content guidelines, content creation tactics, editing suggestions, and a photoshoot resource guide

3 Full Day food styled photoshoots for social and website content

Stop motion recipes videos for social

Influencer and PR outreach for their Cheat Day event with Lacey Stone Fitness

Creative concepting and direction based on their decided social strategy

Sourcing and interviewing a social media manager for their in house team
Coolhaus pre H&H: 71,700 Followers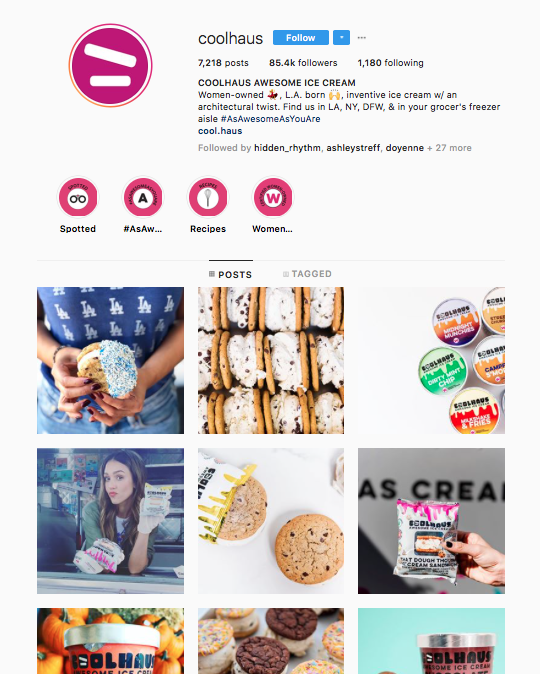 Coolhaus post H&H: 85,400 Followers
Coolhaus Content in Top Posts after using H&H social tactics