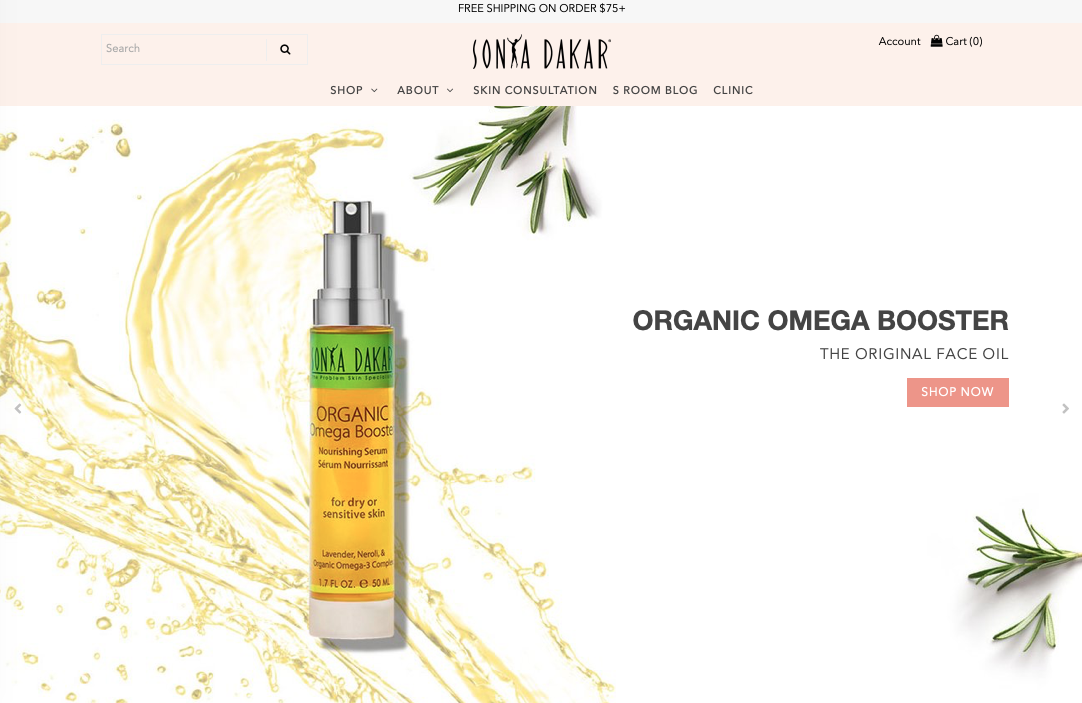 Social Media Consulting & Social Campaigns
Best practices, campaign concepts, and content calendars for the ultimate Beverly Hills beauty brand and skincare legacy.
Sonya Dakar is a legend in the skincare world. With years of experience and a "smart skincare" approach, they were ready for their Instagram to match their proven reputation. Hart & Highland worked with Sonya Dakar to build out their social foundation and strategy, then give them best practices on Instagram to engage their audience, showcase their personality, and attract new followers who appreciated the heritage and innovation they were bringing to their industry.
Hart & Highland then worked with their marketing and PR team to concept and plan out a custom campaign for the launch of their brand new product, Clean Canvas cleanser.
After the success, Sonya Dakar and Hart & Highland have continued the relationship in 2019.
Social Media Strategy for the brand overall

Includes bio and account guidance, brand voice/audience strategy, content strategy, and visual strategy: full content guidelines, content creation tactics, editing suggestions, and a photoshoot resource guide

Social Media Consulting on: Instagram

Best Practices and tactics for engagement and long term growth

1 Photo lesson in their studio

Creative concept for the launch of their Clean Canvas product

Omni channel content calendar for for the launch of their Clean Canvas product

Included copy, campaign hashtag, content creative direction and key dates for email, blog, Pinterest, and Instagram

General social consulting advice as needed
Sonya Dakar pre H&H: 24,100 Followers
Sonya Dakar post H&H: 46,100 Followers
Example of Sonya Dakar Content Feed after using H&H social and visual tactics